I'm proud to introduce you to my new picture book: Chester Gets A Pet! It's based on the whimsical, award-winning furniture of Vancouver artist Judson Beaumont. You may have seen his installations in airports, libraries, hospitals… all across the world!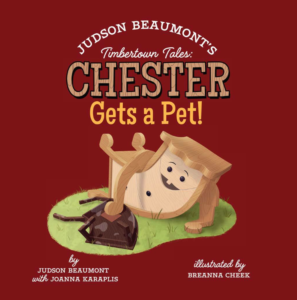 Chester is a young chest of drawers (based on this real work of art) who wants a pet more than anything else. When he stumbles upon a litter of baby coffee tables, he can't help but smuggle one home. But can he keep his new pet a secret from his parents?
You can check out Judson Beaumont's installations for this book at the Vancouver International Airport and Vancouver Kidsbooks.
Get your copy directly from McKellar & Martin Publishing Group online, or at a bookstore near you.