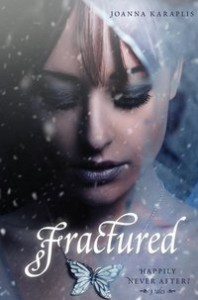 My first book, Fractured: Happily Never After?, launched in November 2010 from McKellar & Martin Publishing Group.
In it, three fairy tales–Snow White, Cinderella, and The Little Mermaid–are updated for the 21st century. Things are a little different: there are no horse-drawn carriages. No talking animals or magic. Instead, there are text messages, reality TV shows, Facebook drama… and perhaps a handsome prince or two.
You can order online directly from my publisher by clicking here (support indie presses!). Or you can order from Amazon.ca (yes, they'll ship to the US), Chapters Indigo, or McNally Robinson.